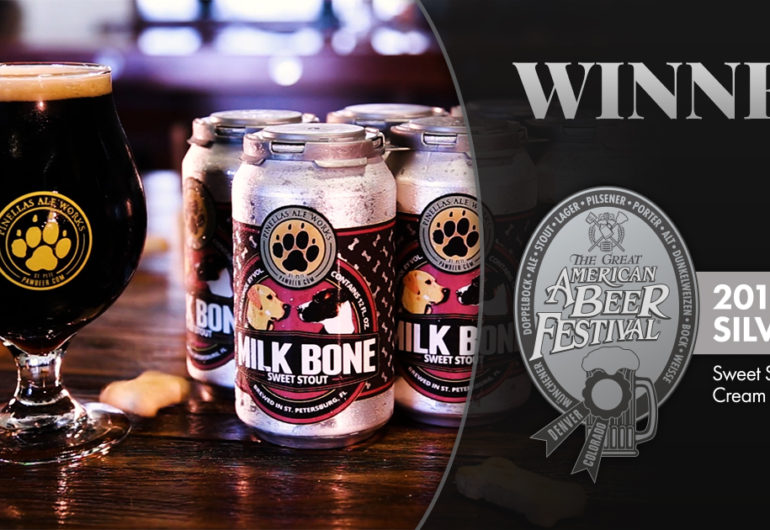 Press Release: St. Petersburg Brewery Wins National Recognition for Flagship Beer
Pinellas Ale Works Wins Silver in the Great American Beer Festival for "Milk Bone Sweet Stout"
St. Petersburg, FL • October 9th, 2017 — Pinellas Ale Works received a silver medal at the 2017 Great American Beer Festival (GABF) competition. Presented by the Brewers Association, GABF is the largest commercial beer competition in the world and recognizes the most outstanding beers produced in the United States. The top three winners in the competition's 98 beer-style categories were announced October 7 at the Great American Beer Festival awards ceremony held at the Colorado Convention Center in Denver, Colorado.
Pinellas Ale Works was recognized in the Sweet Stout or Cream Stout beer-style category for its "Milk Bone Sweet Stout", a full-bodied milk stout with subtle notes of roasted barley, coffee, and milk chocolate.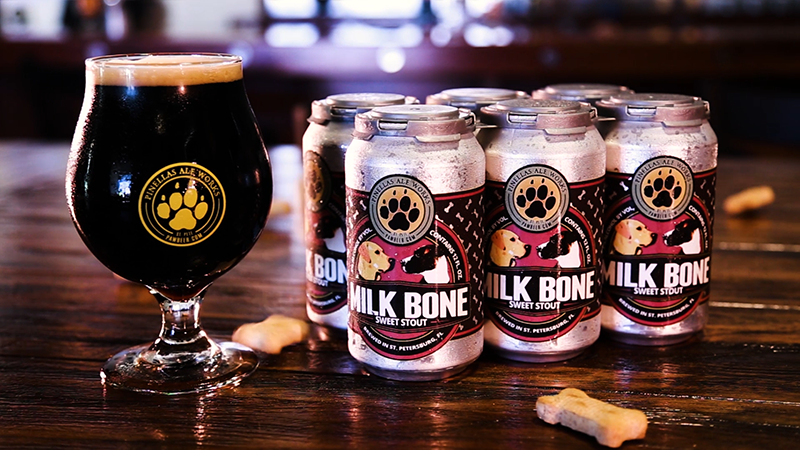 Founded by brewers Dennis Decker and Matthew Brown, Pinellas Ale Works has worked many years testing and refining their recipe for "Milk Bone Sweet Stout." Inspired by the the team's shared passion for dogs and great beer, they wanted to give their community a beer they could be proud of.
When asked about the significance of their achievement, brewer Dennis Decker said:
"Milk Stout has always been one of our favorite styles here at PAW, and to achieve an award of this magnitude for Milk Bone is just incredible! I'd like to thank co-brewer Matthew Brown and the passion of the entire PAW team for getting us here."
The 2017 GABF competition winners were selected by an international panel of 276 expert judges from 7,923 entries, plus 118 Pro-Am entries, received from 2,217 U.S. breweries.
"Each year the Great American Beer Festival showcases the best that American brewers have to offer," said Chris Swersey, competition manager, Great American Beer Festival. "With a record 8,000 + entries, this year's competition was the most competitive to date. Congratulations to all the winners who truly demonstrated why the U.S. is the world's best and most diverse brewing nation."
For more information about Pinellas Ale Works and their "Milk Bone Sweet Stout," visit pawbeer.com.
Interviews with Pinellas Ale Works brewers are available by contacting ian@leewardinteractive.com or by phone at (727) 300-6521.
About Pinellas Ale Works: Pinellas Ale Works, "PAW" for short, opened in 2016 in the Grand Central district of St. Petersburg, Florida. The 15-barrel microbrewery was started by Matthew Brown and Dennis Decker. The two's inspiration for their beers comes from their dogs and their city. They do this to give their patrons a great beer experience, and to give their city a brewery that they can be proud to call their own.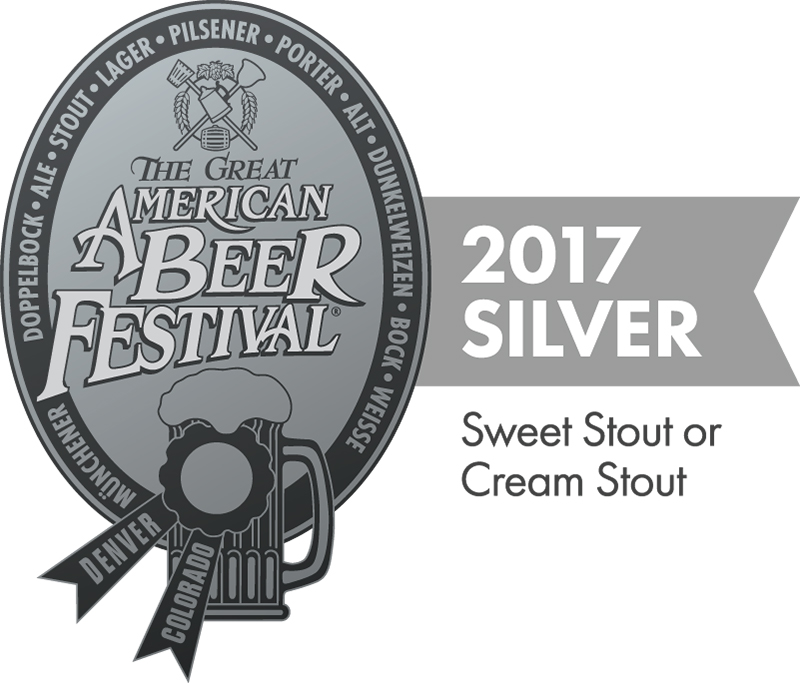 # # #