Stop By with Your Dog
Our Brewery, Tap Room, Beer Garden & Private Event Room are located in the heart of downtown St. Pete's Grand Central district.
For directions, we recommend using Google Maps.
Our address is:
1962 1st Avenue S
St. Petersburg, FL 33712
Take the St, Pete Central Avenue Trolley or Suncoast Beach Trolley to the Tap Room.
Parking
We have parking in both the front and rear of our building. Referencing the map below, yellow bars indicate additional street parking available around the brewery.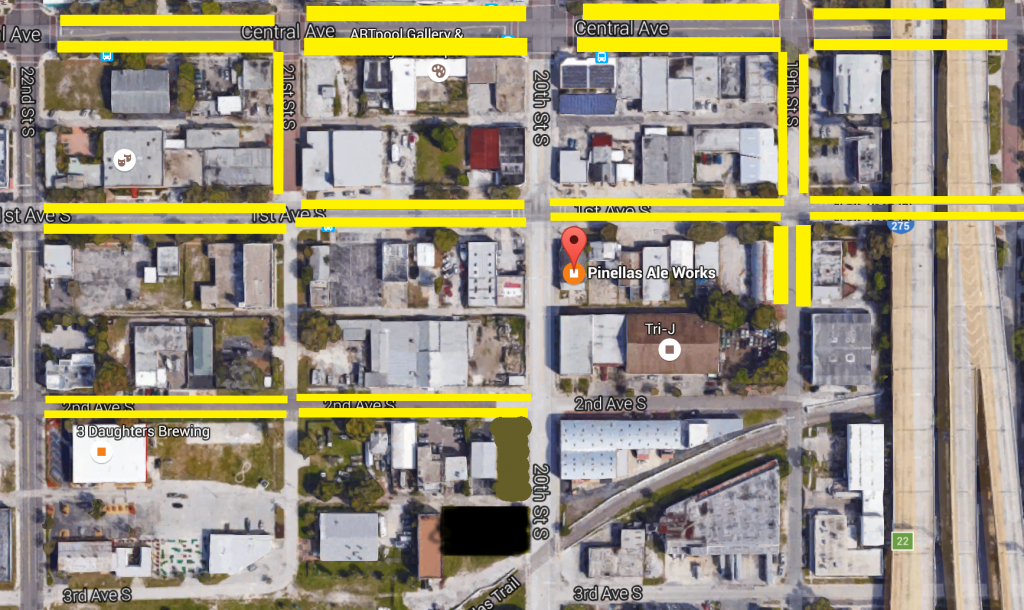 Other Transportation
We NEVER condone driving while intoxicated. If you plan on consuming alcohol at our brewery, or find yourself needing a ride, here are a few ride-share and taxi services in the area. You can always leave your vehicle in our brewery parking overnight if needed.
Ride Share Services:
Taxi Services:
Would You Like to Contact Us?
See our contact page for more information.